BRING MOVEMENT VAULT TO YOUR WORKPLACE
Decrease your employee's pain and injury rates, saving your company money and time, while increasing productivity.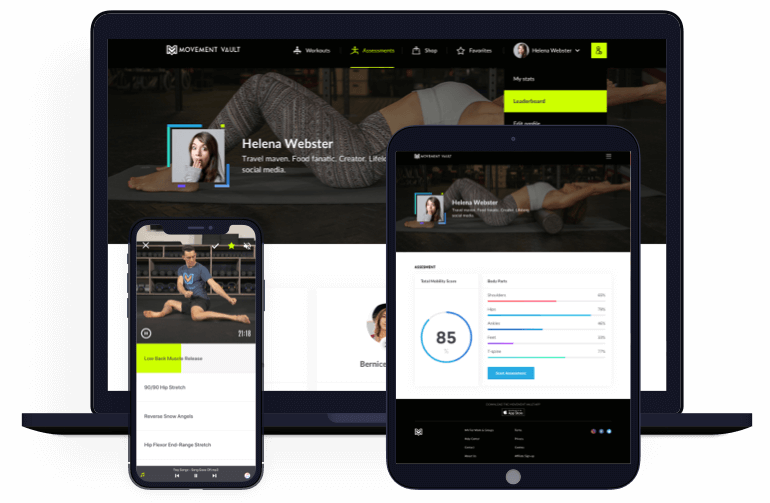 $161.5 Billion was spent in 2017 on injuries that occurred at work
INJURIES IN YOUR WORKPLACE COST YOU
A LOT OF MONEY PER YEAR! 2
Estimated Average Cost of Workplace Injuries & Impact on a Company's Profitability.
Cost of one employee injury.
CARPAL TUNNEL SYNDROME
DIRECT AND INDIRECT COST
$ 64,852
TOTAL COST AFFECT ON PROFIT
$ 648,520
MUSCLE STRAIN
DIRECT AND INDIRECT COST
$ 69,213
TOTAL COST AFFECT ON PROFIT
$ 692,130
JOINT SPRAIN
DIRECT AND INDIRECT COST
$ 64,675
TOTAL COST AFFECT ON PROFIT
$ 646,750
MULTIPLE PHYSICAL INJURIES
DIRECT AND INDIRECT COST
$ 160,782
TOTAL COST AFFECT ON PROFIT
$ 1,607,820
"Every 7-seconds, a worker is injured on the Job.
These numbers are staggering, and the worst part is that each one is preventable.1"
4,600,000
INJURIES PER YEAR
104,000,000
PRODUCTION DAYS LOST DUE TO WORK RELATED INJURIES IN 2017
55,000,000
ADDITIONAL DAYS WILL BE LOST IN FUTURE YEARS DUE TO ON-THE-JOB DEATHS AND PERMANENTLY DISABLING INJURIES THAT OCCURRED IN 2017
WHY CHOOSE MOVEMENT VAULT FOR WORK
Save Money
Decreasing pain and preventing injuries at your company will save you millions, even billions per year in worker's compensation, medical bills, and hiring replacement employees.
Increase Productivity
When your employees no longer have to perform their job while suffering with pain and injuries, their performance will increase dramatically.
Easy On-Boarding
Our team dashboard allows you to easily manage your team within your plan.
Ongoing Support
Partner with our team to increase adoption and achieve your wellness goals.
EMPLOYEE BENEFITS OF MOVEMENT VAULT
Access on Any device
Use the Movement Vault app or our responsive website on your phone, tablet, desktop, or TV. At work, at home, or on the go.
Wide Variety
Get access to 1000+ short and effective video routines or create your own custom routines using our extensive exercise library.
Decrease Pain
Decrease low back pain, knee pain, neck pain, and pain in any other area of your body using the most effective muscle release techniques, joint mobilizations, active stretches, and muscle activation movements.
Prevent Injury
Performing our routines will ensure that every muscle and joint in your body is moving well, decreasing joint stress, helping you decrease your risk for future injury.
Increase Flexibility and Mobility
We take the guess-work out of your stretching routine. You will no longer have to deal with tight muscles and tight joints.
Backed by Science
Our program was developed by Doctor of Physical Therapy, Dr. Grayson Wickham, incorporating the most effective techniques that have been scientifically proven to get you results.
DOWNLOAD THE MOVEMENT VAULT APP
Movement Vault, LLC © 2023. All rights reserved.